The Future of Healing by Archangel Raphael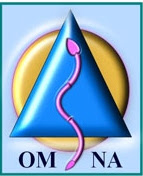 Channeled through Natalie Glasson – 20th May 2016 – Original Source: Sacred School of OmNa
Every person upon the Earth has the ability to receive and accept healing vibrations whether it is from another human being, from an inner plane being or the universe of the Creator. To receive healing is a divine right for all souls on the Earth or the inner planes. It is also important to realise it is every person's divine right and natural ability to express healing energies from their beings to themselves or others. 
This means that every person can be healed and can be the healer. When you realise your divine right and natural ability, you empower yourself. The universe of the Creator is always delivering healing frequencies to you and through you it is simply your choice as to whether you wish to receive it solely to support yourself or to share it with others in need.
Many people also believe that in order to be a healer there is a need to be guided or instructed in how to express healing energies. There are many organisations which will support you in this matter upon the Earth and the inner planes; they offer an in-depth understanding while encouraging you to take responsibility for your healing ability. They may focus your awareness to certain healing energies within the universe of the Creator you can call upon to work with you. This has for some time been the accepted route to becoming a healer however at this time of ascension many people in their own time and space are becoming aware of their healing ability and the healing energies their soul wishes them to bring through. It is akin to a remembrance dawning or an activation of your divine right. The vibration of the Earth and humanity is quickening significantly causing many to remember the ir truth; their natural healing skills and alignments.